Another example of how we strive to provide the best possible amenities to our guests is our Horse Stalls and On site Travel Trailer rentals.
If you have travel with your horses or have friends that do, we offer 16 covered stalls to accommodate our larger four legged family members.  Rates start at $25/night but discounts are given for 3+ stall rentals, we also offer use of the stall for up to four hours, if your horse needs to stretch it legs, for $20, no overnight required.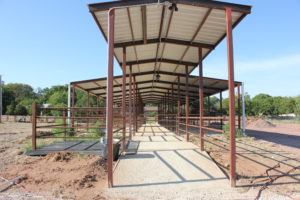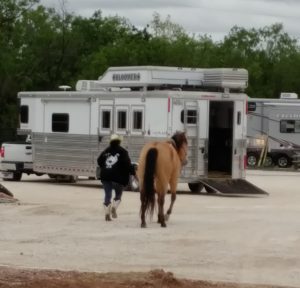 We also catered to those who have not yet taken the dive into RVing, we offer Travel Trailers for rent inside the park, so you can get a taste of the good life before going full bore.  Our selection varies so Travel Trailer Reservations must be made over the phone 325-704-5252.  These units are also available for purchase, for information on purchasing one of our Travel Trailers, just speak with the helpful employees at the front desk.